Felix aiming for a better service
Remember the name Felix Eldridge.
Many young people want to positively impact the world and some toy with ways to do that; however, very few embark on a journey to achieve meaningful change from the age of 18, and stay the course for six years, with no end in sight. Felix has done just that including a trip to the West Indies as an Australian representative at the Commonwealth Youth Parliament (CYP).
While his schoolmates were more interested in sports, Felix found kicking ideas around for a better world far more stimulating. This direction saw him become a YMCA South Australia (the Y) Youth Parliamentarian, before moving to a coordination position on the Youth Parliament Taskforce, and finally being selected to attend a gathering of like-minded young people from across the world in Trinidad & Tobago as a member of the 2022 CYP program.
"I went there with an open mind and the entire experience was enlightening," Felix said. "I was lucky that my timing was good - the Covid restrictions had eased and that allowed me to make the trip. It was the first one for two years and just being with that group was an incredible learning experience."
Born and bred in the Adelaide western suburb of Seaton, Felix has been interested in politics and public service since his school days. This led him to join the Y's Youth Parliament program in 2018.
"I competed in debating and public speaking competitions in high school and enjoyed it. I was interested in politics and was in the age parameters and I thought Youth Parliament sounded very interesting so I applied. My father was interested in politics too, so he encouraged me."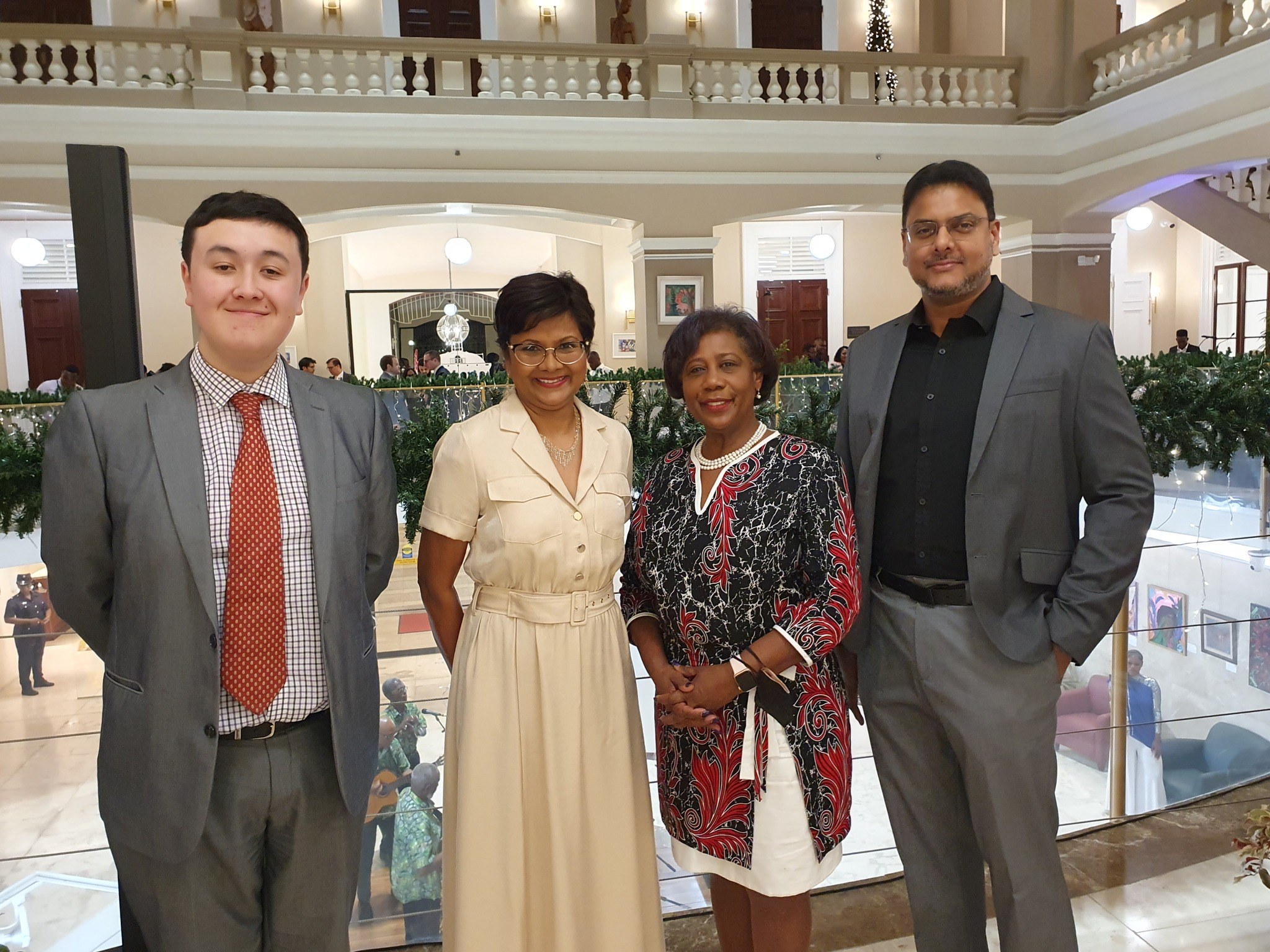 "Youth Parliament is a place for similarly minded people - those who have an interest in all sorts of issues like education, health, the environment and it teaches you useful skills in communication and communicating," he said.
Felix also trained his focus on civics within the program and said that was an important aspect to him and helped the narrative from within the group to assist non-partisan political debate. "The fact that there is a government in South Australia and another one in Canberra and there are judges and legal systems that run independently, is very important for young people to understand. Many simply don't know this and I think they should. This was one of the main reasons I stayed on as a Taskforce volunteer after my time as a program participant."
Youth Parliament Taskforce positions are selected through an application process and Felix was offered a position on the Taskforce which he held for three years, starting in 2020. He was a natural and, in his final year of 2022, was nominated as a suitable candidate for the CYP program.

The South Australian Parliament, as the local branch, nominated Felix after he was recommended among several others by YMCA Youth Parliament coordinators Susan Britza and Elysse Dimitriadis. The list was made up of outgoing Taskforce members and Felix was the perfect candidate.
"I got a call from the Clerk of the House of Assembly and was told I had been invited to be a delegate on the CYP. It was out of the blue a little bit and I was very happily surprised," he said. "I attended CYP in Trinidad & Tobago in November last year. It was a full three-day program plus another two and half days extra. It was held in Parliament House in the Senate chambers."
His experiences included meeting the President and Vice President of the Senate (the former who later became Trinidad & Tobago's President), and Speaker of the House of Representatives among many other dignitaries. The program included music, food, orations and networking with candidates across the world. The program culminated in the Trinidad experience and has set Felix up with a kit of life experiences, enhancing his passion for public life and community service.
He is in his final year of a Law / International Studies degree at Adelaide University (AU) and has been heavily involved in student politics over his time at university.
He has served as President of AU Politics and International Relations Association for two years, where he organised dozens of informative events for the Association's roughly 300 members. He has also been editor and subeditor of the Adelaide University newspaper 'On Dit', specialising in political reporting and analysis.
Felix practices the ethos of the Y by serving as a Board Director of the AU student union (YouX). YouX helps young people at university find employment, receive a free meal when needed, access welfare advocacy services, make friends through social clubs, connect with volunteering organisations and more.
Felix's passion for politics and leadership looks certain to set him on a path towards public life and he says he is ready to take that challenge in the workforce at year's end.
"Of course I would like to stay (in South Australia) if I can serve in the public sector here, but I'm happy to move where ever needed to pursue the right path for me," he declared.
Just where that path will lead is yet to be seen but again – remember the name Felix Eldridge.