Haydn Robins
Chief Executive Officer
With over 20 years' experience in the management and operation of community sport and recreation facilities, Haydn has been CEO of YMCA South Australia for the last five years. Overseeing the organisations strategic direction, growth and development, Haydn provides a great depth of experience and knowledge in the provision of quality community services.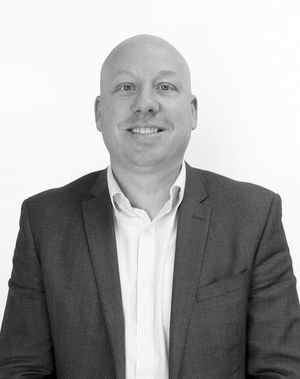 Andrew Mundy
General Manager - Operations
Andrew has extensive facility management and sport and recreation industry experience.
He has held operational centre manager and strategic leadership positions previously and currently oversees the YMCA's $18m portfolio of recreation and children's services contracts.
Devan Seamans
Manager - Marketing & Product Strategy
Devan provides strategic leadership in the areas of marketing, communications, product strategy and IT for YMCA South Australia. Devan has worked in recreation management for over 10 years in both Australia and North America.
With a focus on the customer experience, Devan is passionate about exploring the latest technology and digital trends to increase marketing efficiency and business efficiency.
Michael Collins
Manager - People, Risk & Compliance
Michael is tertiary qualified HR Manager with experience in strategic and operational human resources within a diverse range of industries.
He is responsible for all people, risk and compliance facets of YMCA South Australia including employee relations, performance management, talent management, change management, auditing, work health and safety and injury management.
Marion Modra
Manager - Community Strengthening
Marion has 25 experience in community services, disability and youth development. She has held senior management portfolios across the community sector and has extensive experience in NDIS, Aged Care and Youth Development.
Komala Champion
Area Manager - Children's Programs
Komala has had over 15 years' experience in the health and aged care sectors across a broad range of Senior Management roles and projects. She has a strong skill base in operational management, quality improvement and people development.
Craig Hortin
Area Manager - Central Region
Throughout the course of 15 years, Craig has been able to accumulate a wealth of knowledge, skills and training desired to support the successful operation of our multi-use recreational facilities
Haydn Bellamy
Area Manager - Northern Region
Haydn is a dynamic and adaptable professional with experience in managing and developing people, creating partnerships with stakeholders, and growing participation and businesses.
A strong community and social services professional, Haydn has over 20 years' experience in leadership positions both in the United Kingdom and in Australia and brings a demonstrated history working within the sports and recreation industry.
James Lomax
Area Manager - Southern Region
James is an innovative senior leader with over 15 years' experience management within the sport & recreation industry in both public, private and Non-profit sectors, With a passion for program and community development. James specialises in technical operations and facilities management ensuring maximum benefits from supply contracts to building maintenance.