The YMCA deliver a wide variety of programs and initiatives aimed at older adult health and physical activity. Older adult programming is accessible through casual once-off participation, or through our industry leading Active Adults membership.

YMCA Active Adults is a membership program offered at all YMCA South Australia managed recreation centres tailored to improving the fitness, strength and balance for adults aged over 60.
The Active Adults membership offers a compelling set of targeted older adults programs, ranging from Aqua Fitness to Yoga and the COTA approved Strength for Life.

The program was developed and launched in response to an identified demand for structured, engaging and accessible recreation options for older South Australians. Since launching in late 2016 the program has been very successful, with over 75,000 active adult centre visits in the last 12 months and 201% annual growth.
The concept of the program centres on a low impact workout with high impact results. The program is individually designed to each person and takes into account their health, level of activity and physical and mental capabilities. Many Active Adult members love that they can access both Strength for Life classes (dryland) as well as exercise and strength training in the low-impact environment of the pool.

The Active Adults program is a demonstration of the YMCA's commitment to innovation in the recreation space and also a key plank in our effort to raise the profile of recreation and active lifestyles across South Australia.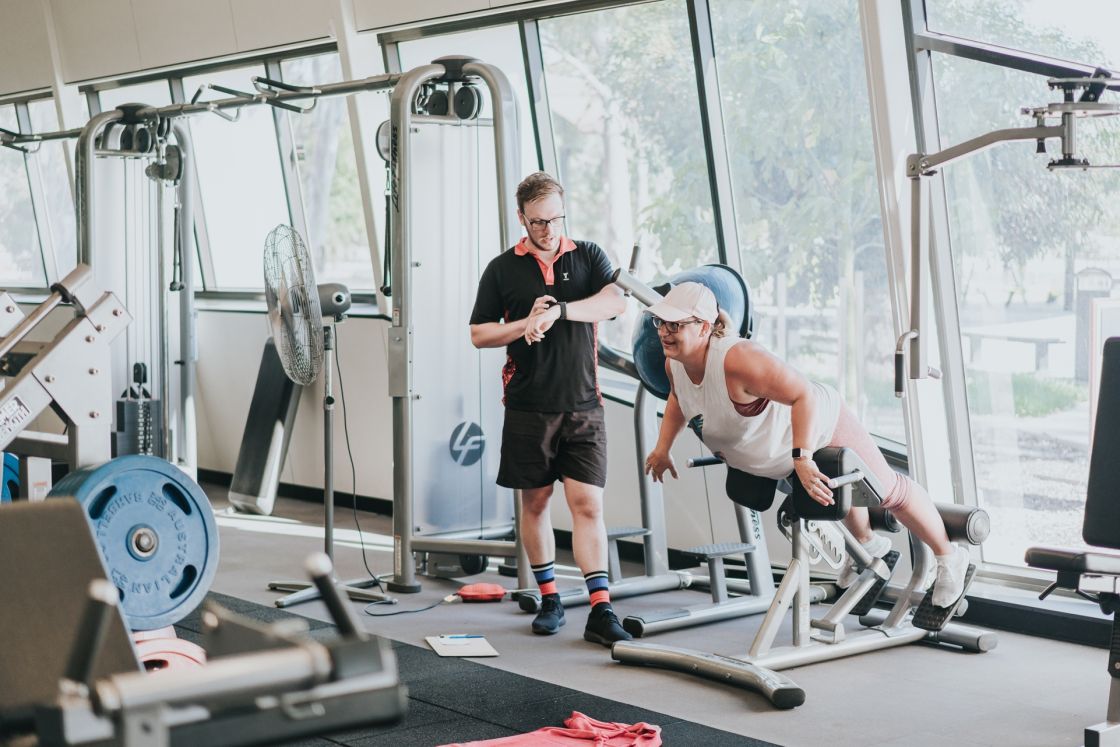 Low Impact Workout with High Impact Results
Stay fit and healthy through safe, low-impact exercise to ensure your body is kept in peak health.

Feel great and have more energy
Socialise and meet new people
Raise self-esteem and self-confidence
Low-impact, low-risk exercise to prevent injury
Improve strength, balance and cardiovascular fitness in group fitness or on your own
Increase range of motion and support body function and movement
See improvements in strength, tone and cardiovascular fitness
In addition to staying healthy and feeling great, our Active Adult members love the social connections of fitness classes. The group environment keeps you motivated while having fun and making friends.

Strength Training for Older Adults
It's never too late to start! Muscle strength can be regained and maintained no matter age and physical condition
Supervised strength training, not a high-risk activity
Strength training can alleviate the effects of chronic conditions such as Arthritis, Type 2 Diabetes, Osteoporosis and Heart Disease
Strength training improves balance, reduces the risk of falling and can reduce back pain
Strength training also enhances your mental well-being, raising self-esteem and self-confidence