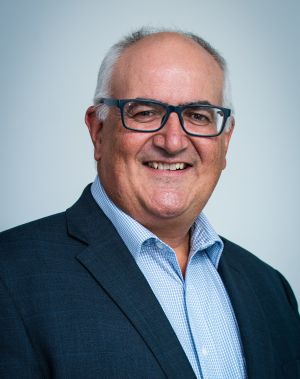 Vadis Rodato
President
Vadis has a passion for making a difference in the world.
In the first half of his adult life, he obtained degrees in Accounting and Business Administration. He was a senior executive in a range of roles for the world's largest label printer, Multi-Color Corporation (MCC), culminating in becoming Global CEO in 2015. MCC today is approaching 10,000 employees, with 86 sites in 26 countries. Now retired, Vadis remains engaged as a consultant for MCC as it transitions to a private company.
In the second half of his life, Vadis would like to give back and use his education, experience and energy to make a difference in the world. No better way than through young people and the YMCA of SA.
Vadis was a Director of the Y between 2010 and 2012, before his relocation overseas.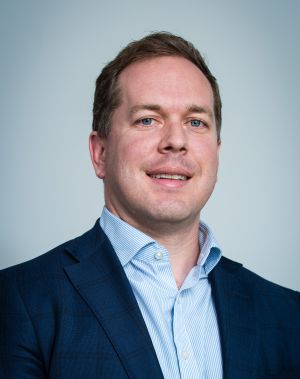 Simon Campbell
Treasurer
Simon has over 12 years of finance experience in professional services with a focus on mergers and acquisitions, valuation and corporate advisory. He has served in roles in Australia and Europe.
Simon is currently the Head of Corporate Finance at KPMG in South Australia and advises both private and publicly listed clients across sectors on transactional and strategic matters.
Simon holds a Bachelor of Commerce from the University of Adelaide and graduate diplomas in Chartered Accounting (Institute of Chartered Accountants ANZ) and Applied Finance.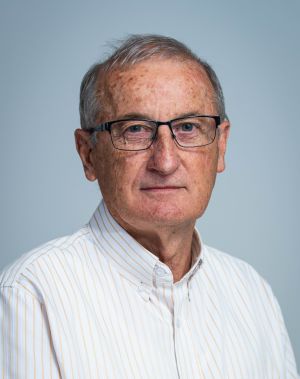 Paul Madden AM
Director
Paul has significant management and governance experience in the community, philanthropy and international development sectors. Currently he is both Chair of World Relief Australia and Executive Officer of Bright Futures Child Aid & Development Fund Australia and previous CEO & senior roles included The Wyatt Trust, Habitat for Humanity SA, Baptist Community Services SA, Mission Australia and Child & Family Welfare Association SA.
Past Board appointments include SA Housing Trust & Foodbank Australia SA and he has worked as a Ministerial Advisor and Social Security Appeals Tribunal member. On behalf of government he has undertaken major projects in child protection and Indigenous substance abuse. In 2005 Paul and his wife Barbara founded Bright Futures Child Aid and Development Fund, a Christian aid and development agency through which they are today actively involved in community development projects in India, Kenya, Pakistan and Uganda. His academic qualifications include a Masters in Dispute Resolution.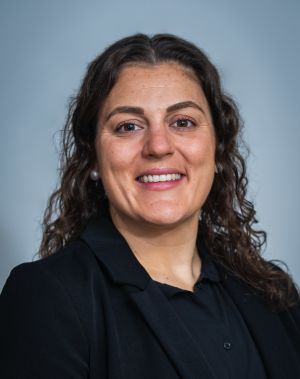 Jess Martin
Director
Jess is a procurement and contract management professional, with extensive experience in the public sector. Jess has particular expertise working with not-for-profit organisations and managing government funding for services to vulnerable members of the community, such as those experiencing homelessness and domestic and family violence. Jess has recently commenced a new role as the Manager, Finance, Procurement & Risk with Oomiak Pty Ltd.
Jess values service to others, and using her unique skills and experience to contribute to improving whole community outcomes. As a former elite athlete, Jess also has a passion for contributing to and leading high performing teams and cultures.
Jess is a Graduate member of the Australian Institute of Company Directors, and holds an MBA and Double Bachelor of Laws & International Politics degree from UniSA.
Jess was appointed as a Director of YMCA South Australia in January 2022. In addition, Jess is also a current Director of St Michael's College Adelaide, the current Vice President of Henley Sharks Water Polo Club, and a former Director of Water Polo SA.

Dylan Noack
Director
Dylan holds the position of Principal, Performance Reporting at OZ Minerals where he plays a key role in business planning and analysis, forecasting and driving ongoing improvements in data and reporting. Dylan has a strong technical background in financial accounting, audit, and risk, having spent six years in PwC's Assurance practice.
Dylan holds a Bachelor of Commerce (Accounting) degree from the University of Adelaide and is a member of Chartered Accountants Australia and New Zealand (CAANZ).
Dylan was appointed to the YMCA South Australia Board of Directors in 2019 and is a member of the Finance & Audit Committee. In addition to being a Director of YMCA South Australia, Dylan is also a member of the Immanuel College Finance Committee.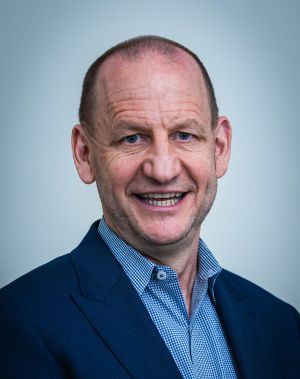 Matthew Pears
Director
Matt has worked in Local Government for the last nineteen years and before that for a decade in Centrelink offices across South Australia. Matt is currently the Chief Executive Officer of the City of Mitcham and has served on a number of Boards including the Leadership institute of South Australia, North Adelaide Waste Management Authority and Centennial Park Cemetery Authority. Matt has degrees in in Law and Economics from the University of Adelaide.
Matt's passion is working with local communities to create a more inclusive society.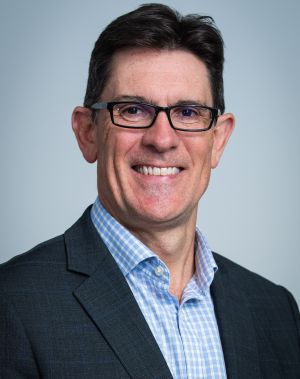 Robert Prime
Director
Robert has over 20 years' experience working in various roles in public practice, commerce and investment banking both in Australia and overseas.
Robert currently holds the position of Director, Business Consulting Services at Edwards Marshall and services clients in a broad range of sectors regarding business strategy, succession planning and business sales, mergers and acquisitions, due diligence, debt structuring, taxation and accounting.
Robert holds a Bachelor of Commerce from the University of Adelaide and is a member of the Institute of Chartered Accounts in Australia, an Associate of the Taxation Institute of Australia and a Fellow of FINSIA.
Robert has a passion about the youth, community, health, well-being and healthy aging.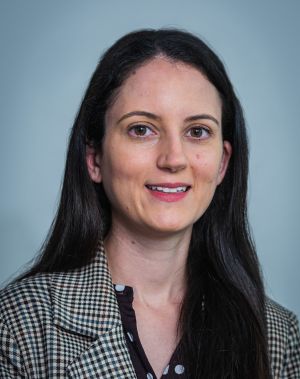 Marie Skrodzki
Director
Marie is the Digital Strategist at Nexia Edwards Marshall, responsible for developing and implementing online marketing initiatives for the firm and its clients.
Marie strives to ensure that any digital initiatives integrate with her clients' overarching corporate strategy, particularly through supporting an organisation's strategic intent. Due to her accounting background and emphasises the importance of measuring the return on investment and on finding marketing solutions which drive real results.
Marie holds a Bachelor of Commerce degree in Accounting and Marketing from the University of Adelaide and is an Associate Member of the Australian Marketing Institute.
In addition to being a Director of YMCA South Australia, Marie is a Director of the Norwood Football Club and former council member of the City of Campbelltown, Treasurer of the Association for Data-driven Marketing and Advertising 30 Below South Australian Branch and Australian Marketing Institute State Advisory Committee SA.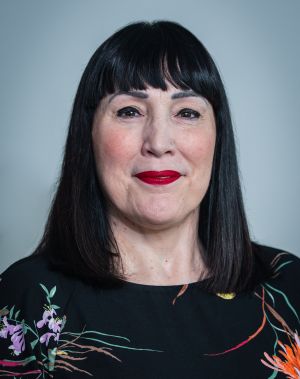 Mel Watson
Director
Mel has over 20 years' experience in the health, early childhood development, education, care, and community service sectors. She is an agile, passionate and resilient leader with strong strategic and critical thinking skills.

Mel is currently the Senior Manager at the Gordon McKay Child Development Unit at the Northern Adelaide Local Health Network and provides strategic and operational leadership to a multi-disciplinary team.
Mel holds a Bachelor of Social Work, Diplomas in Community Services and Children's Services, and is currently undertaking a Master of Leadership.
Mel is the YMCA South Australia Safeguarding Board Sponsor.