Connect mind, body and spirit in a social comfortable environment.
We offer quality Strength for Life classes for over 50's. A small group setting providing a welcoming experience while enabling trainers to tailor exercises with modifications and resistance to suit all users.

Small group setting
An inclusive and welcoming space for all to achieve your wellbeing goals.
Convenient Bookings
Manage your bookings, account and workouts with the YMCA SA App.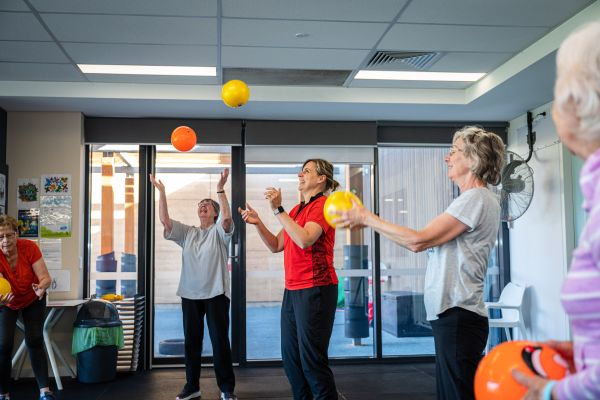 Strength Training for Older Adults
It's never too late to start! Muscle strength can be regained and maintained no matter what age of physical condition
Supervised strength training is a low risk activity
Alleviate the effects of chronic conditions such as arthritis, type 2 diabetes, osteoporosis and heart disease
Improve balance and reduce the risk of falling
Reduce lower back pain
Enhance your mental well being, self-esteem and self-confidence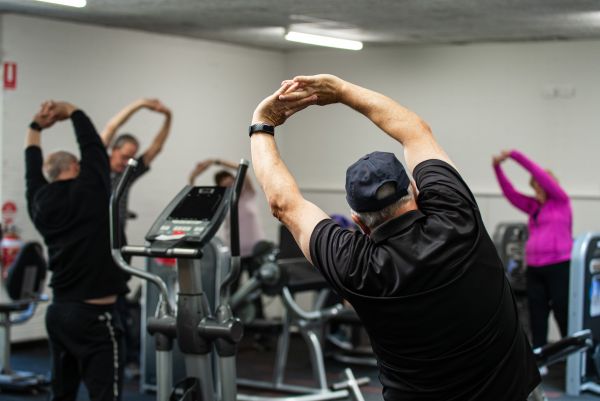 COTA SA Strength for Life
COTA SA accredited strength and cardio training program designed for the over 50's. Run by a qualified fitness instructor, Strength For Life participants undergo an initial health assessment, then follow a tailored program plan during supervised session times.
A $45 health assessment is required prior to participation.
Prices
| Class Packs | Cost |
| --- | --- |
| 1 Class | $10 |
| 10 Classes | $100 |
| Assessment | $45 |
Holdfast Strength for Life is a cashless program, all packs are purchased online and class bookings made via the YMCA SA app. Should you wish to participate but need assistance, please visit Marion Leisure and Fitness Centre.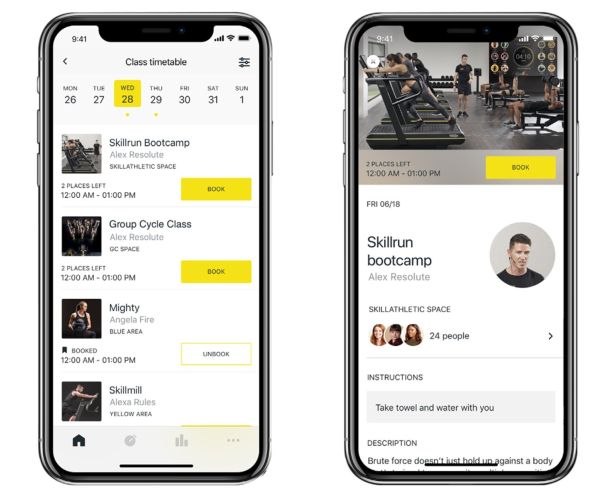 Convenience with the YMCA SA App!
The YMCA SA App is built on the industry leading MyWellness platform, providing easy and convenient class bookings. New customers should make their initial purchase online (above), then once signed up download the YMCA SA App for ongoing account management and purchases.
To book a class: Click 'Book a Class', select a day and choose a class, then click 'Book'.
Not sure how to get started? Follow our instructions here.
New Customers can create an account and their first purchase online here.
After this initial purchase, download the YMCA SA App and manage your class bookings, class credits and future Class Pack purchases through the App. Need help – email us with your question at holdfastSFL@ymcasa.org.au.
How do I pay for a class?
Payment for the classes is done via the YMCA SA App or the Holdfast Strength for Life website.
Where do I download the YMCA SA App?
Use the Apple App Store or Android Google Play Store.
I don't have access to a computer, tablet or smart phone
As Holdfast Strength for Life will be a cashless operation, we unfortunately will not be able to offer you classes at the centre. YMCA SA also runs Strength for Life classes at Marion Leisure and Fitness Centre nearby where you can attend classes and pay with cash.
How do I book a Strength for Life Assessment?
For all new Strength for Life Assessments, please email holdfastsfl@ymcasa.org.au to book your assessment with one of our qualified instructors.
What if my class is cancelled?
We will contact you as soon as possible prior to the class starting and any used credits will be refunded.