Meet our team of accredited Exercise Physiologists, here to optimise your health outcomes. Our team will support your needs and help you along your health journey.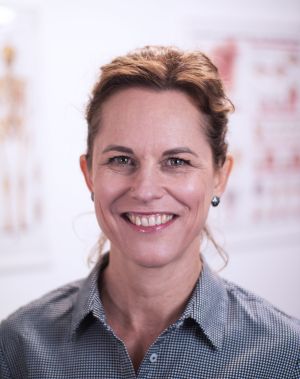 Kym Siddons
Head of Health Services
Kym has over 25 years' experience as a Sports and Exercise Physiotherapist + Occupational Health Physiotherapist, having gained a Bachelor of Physiotherapy with Honours and a Masters in Sports Physiotherapy from the University of Qld.
She has worked as Head Physiotherapist of the Australian Women's Cricket program, QAS Men's and Women's Waterpolo teams and with many other elite athletes. Kym has a special interest in managing shoulder, neck and back conditions, along with optimising body biomechanics to prevent and treat overuse injuries. She also holds specialist qualifications as an Occupational Health Physiotherapist, associate Ergonomist and in Wellbeing Program Design.
Kym is a health professional committed to equipping and empowering clients and community members to feel and function their best; to maximise their wellbeing and minimise ill-health and injury.
Kym is also a mum of 3 sports-mad kids and enjoys cheering them on from the sidelines.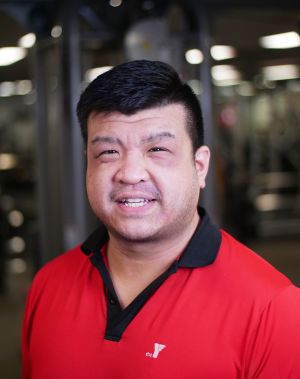 Andrew Troung
Exercise Physiologist
Andrew completed his Bachelor of Human Movement (Exercise & Sport Science) at the University of South Australia in 2016 and went on to graduate with a Masters of Clinical Exercise Physiology from Deakin University in 2020.
Since then, Andrew worked in both clinical private practice and corporate health settings, before joining the YMCA Parks Allied health team in April 2022. He has a passion for working with clients with cardiovascular and metabolic disease, musculoskeletal injuries particularly the shoulder and knee, along with those with cognitive and physical disabilities.
During his studies, Andrew worked as a Strength and Conditioning/Rehab Coach at both amateur and state-level football clubs in SA including Woodville-West Torrens Football Club. He also has a strong swimming background and has been the Head Coach of the UniSA Swimming Club since 2020.
Andrew is also currently studying his Diploma in Remedial Massage Therapy to compliment his Exercise Physiology services. He enjoys participating in different sports including swimming, football, badminton, and cycling.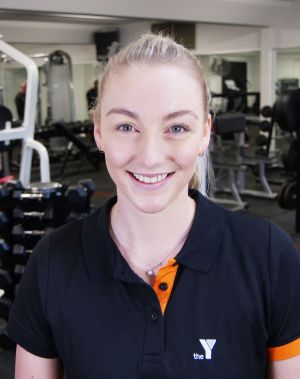 Caitlin Keith
Exercise Physiologist
Caitlin gained her Master of Clinical Exercise Physiology after completing a Bachelor of Exercise Science (Sports Science) degree from Flinders University. She has a special interest in the management of chronic metabolic and cardiac conditions, as well as neurological disorders.
Caitlin brings a holistic approach to health management and enjoys empowering people with skills to take an active role in their own health care. She has an active role in education of future health professionals and research at Flinders University where she promotes evidence based, person centered practice.
Outside of work Caitlin enjoys cycling, Pilates and going for a walk at the beach with her dog.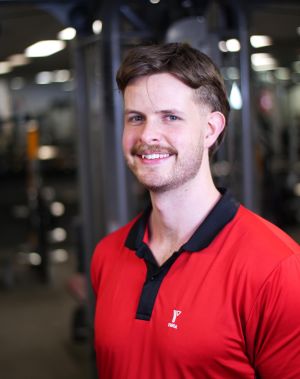 Joshua Frkic
Exercise Physiologist
Josh has been working as an Exercise Physiologist since graduating with a Bachelor of Clinical Exercise Physiology from the University of South Australia in 2018.

He has a broad range of experience prescribing and delivering exercise to clients of diverse conditions and presentations. Josh has a passion working with children and clients with disabilities.
Josh works 3 days a week at The Parks Allied Health Clinic, along with 2 days at a multidisciplinary clinic in Albert Park, giving him a unique perspective to treating clients of all ages and stages of their condition or injury.
Outside of work, Josh enjoys participating in a variety of exercise such as gym, basketball, football, running, and cycling. He also has a border collie puppy named Fergus who makes for a good walking and running companion!