Birthdays are exciting no matter what – but a birthday party at Glengowrie is even better. Our gymnastics parties are fantastic and our YMCA staff are on hand to keep the kids safe and take them through fun games and activities. Make your child's birthday one to remember at Glengowrie YMCA.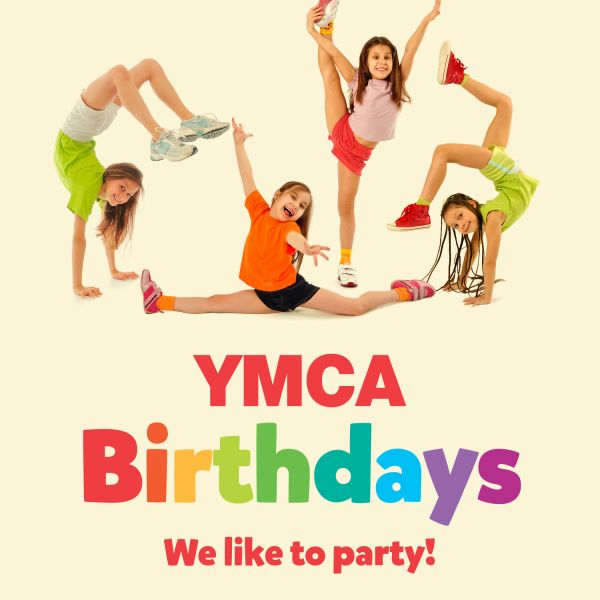 Here at the Y we host fully structured gymnastic style birthday parties for children of all ages and abilities! Whether it be a kindergym style party for your toddler, or a disco themed party for your teenager, the YMCA will host a professional and FUN party for you and your friends!
Beautifully air-conditioned and heated facility! Perfect indoor option for those hot birthdays in summer or cold and wet birthdays in winter where the kids can still have plenty of space and keep active.
Self-Catered Party
$280 for 15 children
Your self-catered 2 hour party includes:
2 qualified party hosts (including 90 minutes of supervised activity)
Designated table area, including a gifts table
Full use of the gymnastics hall and range of gymnastics equipment – uneven bars, high bar, 3 beams, parallel bars, rope swing, vault, mini tramp, long tumbling track and our large trampoline
Full use of our kitchen facilities, including multi-rack pie warmer, microwave, kettle, fridge/freezer and stove top
Viewing area for parents/guardians to watch the fun
Party invitations available on request
Optional extras include:

Participation for up to 30 children. A small fee of $10 per head will be applied per head if more than 15.
Party Themes
Kindergym (1-5Y)
Children can enjoy a fun and exciting birthday with our specialised Kindergym equipment. The semi-structured, parent guided party will take kids through activities where they climb, crawl, roll, bounce, rock and swing. We also include singing, dancing and free-play.
Gymnastics Party
Split over 3 x 15 minute circuits using all of the equipment, party guests can roll, swing, climb, jump and balance their way through the party. With organised group games and free-play, it'll be non-stop!
Choose your own
We can tailor our gymnastics party to your theme, including music, dancing, games and ninja warrior circuits. Please mention your theme when booking to ensure we can accommodate.
Days & Times
Saturdays
3:30pm - 5:30pm
Sundays

10am - 12pm
12.30pm - 2.30pm
3pm - 5pm